Few products occupy the strange space that cannabis does in the US market. Many cannabis products remain technically illegal or, at best ambiguous, yet the industry is surprisingly robust and expected to continue growing steadily. In fact, in 2020, CBD sales topped $4.6 billion, and experts predict the market will reach $15-20 billion by 2025.
However, despite changing regulations at both the federal level and in many states, many manufacturers still face challenges in several areas, including start-up funding, marketing, and production processes. A long history of strict regulation, the conflation of distinct materials and products, and inconsistent implementation of standards have led to significant confusion within the industry. But the apparent demand for cannabis products, coupled with the continuing movement of clarifying legislation at the federal level, has injected hope and optimism into the industry, and manufacturers are increasingly interested in finding ways to navigate the challenges.
"You can't really know where you're going until you know where you have been." –Maya Angelou.
To better understand CBD regulations of the present and the future, it's crucial to know where we've been. Let's begin by defining a few key terms and then take a deeper dive into recent regulatory changes.

The ABCs of THC and CBD
Cannabis, hemp, THC, and CBD are closely related terms that many people confuse and sometimes use interchangeably. Before we dive into how hemp legislature has evolved in recent years, let's take a moment to define each of these key terms. Hemp and cannabis are the same plants, but they have different characteristics due to how they've been bred or grown. These plants can contain many active compounds, but the two that get the most attention are:
THC: The full name for this psychoactive compound is delta-9-tetrahydrocannabinol. Users can achieve a high by inhaling the compound or ingesting it in edibles.
CBD: CBD, or cannabidiol, doesn't have psychoactive properties, but many people believe that some aspects of the compound can affect the biology of a person. For instance, CBD is said to have a soothing, anti-inflammatory effect.
While THC and CBD aren't the only two chemicals in the cannabis plant, they are studied most closely because they are believed to have the most significant effects on consumers.
With these factors in mind, let's explore a brief recap of how hemp regulations have shifted since 2014.
Is CBD Legal in the US?
CBD has been legal at the federal level as a hemp-derived product since 2018. Every state now has some regulatory process in place for CBD. Many cities and local jurisdictions have also created regulations for hemp, marijuana, and both hemp- and marijuana-derived CBD within each state. Knowing the origin and intent is key to disentangling the legalities surrounding CBD.
The 2014 & 2018 Farm Bills
Before 2014, the Controlled Substances Act (CSA) of 1970 brought all agricultural production of hemp to a stop. This Act lumped together hemp with marijuana because they represent variants within the same species. In the 1990s, some states sought to reintroduce hemp as a rotational crop and for the production of textiles. As a result, Congress introduced the 2014 Farm Bill to give specific growers the ability to produce and market industrial hemp, which must have a THC concentration of 0.3% or less. While many states introduced pilot programs, some confusion still existed as to which restrictions applied to hemp commerce, including transportation and sales.
The 2018 Farm Bill expanded the definition of "hemp" to include hemp seeds and hemp derivatives. The 0.3% threshold for THC remains in place, but amendments to the CSA now exclude hemp from the definition of marijuana altogether. The bill removed hemp from Drug Enforcement Administration (DEA) oversight and ensured the free flow of hemp in interstate commerce. Farmers can now grow hemp with a valid US Department of Agriculture (USDA)-issued license and under a USDA-approved state or tribal plan. The USDA drafted further hemp regulations within the Agricultural Improvement Act (Farm Bill) of 2018. Effective since March of 2021, the final rule included several provisions closing the loop regulating hemp production.
The USDA Hemp Regulations
The USDA hemp regulations cover:
recordkeeping procedures for land used for hemp production, testing procedures for assessing THC content
processes for disposing of violative plants
enforcement procedures.
The USDA has included policies for review of unapproved jurisdictions and inspections.
Now that we've explored some of the USDA's involvement with hemp let's look at how the FDA approaches hemp and CBD.
Are CBD Products Regulated?
Under federal law, marijuana remains a Schedule I controlled substance. The FDA does consider hemp and marijuana as distinct and subject to different regulations and statutes of enforcement, so hemp is no longer considered a Schedule I drug. Hemp-derived CBD regulations at the federal level fall within the Federal Food, Drug, and Cosmetic Act (FFDCA). The 2018 Farm Bill did not override the FDA's authority, meaning that the FDA regulations regarding hemp-derived and marijuana-derived CBD are still in place.
How the FDA's Drug Exclusion Rule Affects CBD
Because the FDA is responsible for overseeing drugs, dietary supplements, food, and beverages, it has played a role in supervising how products containing CBD have been sold and used in recent years. In particular, the way CBD is used in drugs may create a significant hiccup for CBD producers due to the FDA's Drug Exclusion Rule.
The FDA's Drug Exclusion Rule states that any substance used as an active ingredient in drugs cannot be an ingredient in food or dietary supplements. Epidiolex, a drug for treating certain types of epilepsy, includes a purified form of CBD. Synthetic THC is an ingredient in certain medications for treating anorexia associated with weight loss in patients with autoimmune deficiency syndrome (AIDS). As such, under the Drug Exclusion Rule, the use of these ingredients in prescription medications would put a stop to the use of CBD in food and dietary supplements. However, there could be other, legal options for CBD producers to explore.
Because CBD is only one of 60 different compounds in cannabis, marketing other cannabis compounds could present fewer hurdles. Thus, producers could potentially get the alternative compound to the food and beverage market before it is developed for use in drugs. The FDA also has an opportunity to create a new rule to allow CBD in foods and dietary supplements, but this option presents some challenges. For one, such a standard has never existed before. New rules can take years to create and approve, and this is, therefore, not the best option for immediate approval.
Introducing CBD as a new dietary ingredient is another option to explore. As we saw in the case of red yeast rice, used as a nutritional supplement in the 1990s and then as an active ingredient in medications to lower cholesterol, the FDA doesn't always rule in favor of dietary supplements. Now that we've looked at the challenges of using CBD in dietary supplements, let's see how the FDA regulates the use of hemp and CBD in foods.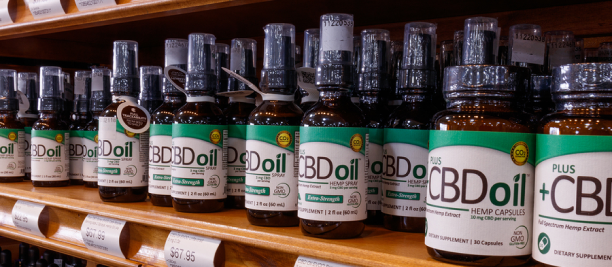 Potential Approaches by the FDA for CBD in Foods
One way ingredients on the market become approved for use in foods is to be classified as "Generally Recognized As Safe" (GRAS). Ingredients used in foods before 1958 are automatically classified as GRAS, but ingredients developed after that can receive a GRAS notification when a consensus is reached among qualified experts with widely known information. Given that there is no known background on CBD for use as a food ingredient before 1958, GRAS status may be difficult to pursue.
The FDA could also decide on the food safety of additives, specifically CBD. For such a determination, the FDA would evaluate private data to determine the safety of the ingredient in question. A decision has not been made for CBD specifically but has been reached for certain hemp products.
According to the FDA, the following hemp products are GRAS:
Hull hemp seed
Hemp seed powder
Hemp seed oil
Manufacturers can include these products in food, and they present no known issues. This is because THC and CBD concentrations are very low or not present in the products, which, as mentioned earlier, consist only of seeds. There may be trace amounts of THC or CBD in seeds because of cross-contact with flowers and stems during harvest, but this is only incidental. Even for animal foods, ingredients must go through food additive petitions or be classified as GRAS for the intended species. At this time, there are no approved substances derived from hemp or formal GRAS determinations for use in animal foods.
Fish Oil: An Example of All Three
While we've seen that the FDA's Drug Exclusion Rule prohibits an ingredient used in drugs from being contained in food or dietary supplements, manufacturers using fish oil as an ingredient appear to have found a loophole. Manufacturers list it as an active ingredient in the form of eicosapentaenoic acid (EPA) and docosahexaenoic acid (DCH) in triglyceride-lowering drugs. However, fish oil dietary supplements and seafood such as salmon, tuna, and herring, all rich in omega-3 fatty acids, contain fish oil.
While this example doesn't necessarily suggest a similar future for CBD, it does raise questions about whether certain ingredients can serve a distinct purpose across all three applications.
Now that we have a brief background on how the FDA approaches CBD products, let's look at FDA enforcement in the next section.
FDA Enforcement
The FDA has a history of sending warning letters to manufacturers of CBD products. However, these letters are primarily reserved for products that claim to prevent, diagnose, treat, or cure serious illnesses. The FDA has also concentrated its efforts on products marketed as dietary supplements, as well as food products containing CBD.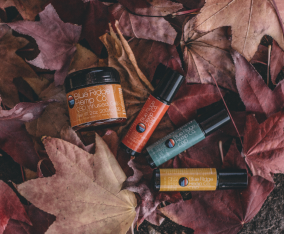 Ultimately, CBD products are ubiquitous, and although they are technically illegal at the federal level, the FDA has been historically lax about enforcing regulations on them (except for the scenarios mentioned above). If a CBD product turned out to be adulterated or was found to make people sick, the FDA would likely step in promptly to get products off the market.
State Regulations for Hemp Cultivation
Under the 2014 and 2018 Farm Bills, hemp programs are in place in many states. While lingering confusion remains around research versus commerce activities, hemp cultivation exists in all states except Idaho and South Dakota. Mississippi lacks sufficient regulation to make hemp cultivation practical. In some states, cannabis products are completely legalized, including Colorado, Alaska, and California. In others, including New Jersey, New York, and Florida, they have been approved for medical use only. For states such as Texas, CBD-only products are considered legal.
Regulation of CBD at the State Level
The US government acknowledges that many states have legalized the use of CBD products. But because each state has passed its own regulations regarding CBD, there is significant confusion. Some states like Colorado have thrown the gates wide open and have made hemp-derived CBD products legal and accessible. Others, such as Nebraska and California, have conditional environments and are essentially regulatory gray areas. California is confusing all on its own, as cities and counties have created their own individual sets of regulations for production and sales.
State laws also vary in terms of the use of CBD in food products. CBD in food is legal in Colorado, while it is not permitted in California, although new legislation is under consideration. In the state of Washington, state legislation allows food containing CBD in specific applications (Through its medical and adult-use marijuana laws). Still, it is crucial to remember that there are some differences between various state agencies and local authorities. In the state of New York, for example, CBD is permissible in dietary supplements, but New York City has embargoed food and drinks containing CBD.
While there are no guarantees that companies using CBD as an ingredient will be able to avoid FDA penalties, the following section will help you develop the best practices for manufacturing CBD products in your food and beverage facilities.
Regulatory Guidelines to Avoid Enforcement Actions & Food Safety Issues
If your facility uses hemp or CBD products, it's essential to take steps to avoid enforcement actions and prevent food safety issues. For example, there should be supply chain controls in place to ensure that hemp products are legally produced. Remember, it is not necessarily legal just because a hemp or CBD product is available on the market. Companies must monitor potency issues and ensure their products do not exceed the 0.3% THC maximum.
Additionally, manufacturers should put proper growing and manufacturing practices into place to ensure safe product drying and storage and consider shipping and transportation activities, as there is still a risk of hemp versus marijuana investigation.
Manufacturers can support product safety when producing hemp or CBD food products by implementing GMPs. In particular, aligning with the Codes of Federal Regulation can help organizations adhere to industry best practices and minimize any hazards that may exist:
21 CFR 111 – Dietary Supplements
21 CFR 117 – Human Preventive Controls
21 CFR 507 – Animal Preventive Controls
In addition, companies should be careful to avoid drug claims altogether when labeling their products. Here are some examples of phrases to avoid:
"For chronic pain"
"Effective in killing human breast cancer cells"
"Linked to effective treatment of Alzheimer's disease"
"Demonstrated to have properties to counteract the growth or spread of cancer"
In the final section of this guide, we'll look at where we are going regarding the regulatory landscape for CBD products.
Strategies to Get Your CBD Products to Market
What to Look Out For and How to Avoid the Pitfalls
First and foremost, companies must ensure that any CBD ingredient they sell is hemp-derived and grown and processed under valid state programs. Companies should implement a supply chain program to verify that the CBD manufacturer is producing the CBD using at least Good Manufacturing Practices (GMPs) that are promulgated by the state in which they operate or, better yet, meet the FDA's regulatory framework for food production. Meeting the regulatory framework would also include implementing a thorough hazard analysis and identifying preventive controls that are monitored and verified on an ongoing basis.
In addition to the manufacturing practices of suppliers, companies need to take a good look at their own production practices and make sure that they have adequate programs in place to produce the products they sell safely. This could include implementing HACCP programs or creating a food safety plan that would comply with the FDA's expectations and requirements for producing food distributed via interstate commerce. Lastly, companies should thoroughly review their packaging and labels to avoid making improper health claims. Both the FDA and the Federal Trade Commission (FTC) have issued warning letters to companies advertising and selling CBD-infused products as treatments or cures for medical conditions.
How Changing Laws Could Impact Your Operations and Future Business Decisions
Best Ways to Plan for Imminent Change

Since CBD is in a bit of a regulatory no-person's land in a federal sense, the safest approach is to operate on an intra-state basis in those states that have fully legalized the use of CBD in foods and dietary supplements. However, federal enforcement has been very discretionary and has focused on health claims. The risk appears to be low in manufacturing product and selling it as long as it is done under these specifications, which are not likely to change:
(1) CBD is hemp-derived and produced under a valid state program
(2) The THC content is below 0.3 percent
(3) There is not an immediate food safety risk (e.g., pathogen contamination), and
(4) Manufacturers make no health claims
As the science around CBD becomes more comprehensive and better substantiated, there may come a time when specific health claims are permissible. Still, for now, companies should look into producing safe products that will meet regulatory expectations at the highest level without making any health claims. However, although many people will swear by the effects of CBD and the benefits they have experienced, anecdotal claims are problematic at best.
While the industry expects that the regulatory status of CBD will change sooner rather than later, it isn't likely that it will be all that different from the programs that the FDA already has in place for drugs, dietary supplements, and foods. Hence, the best way to prepare for change is to create programs that align with the FDA's current regulatory framework.
Can CBD Be FDA Approved? And Does CBD Need to Be Approved by the FDA?
While FDA action is slow-moving, it's also thorough. The agency is examining public health considerations regarding dosing and multiple exposures. Future decisions will resolve consumer confusion on the legality of CBD products and conditions of use due to new and transparent rules. In particular, the FDA may clarify what's legal in terms of CBD use in drugs, dietary supplements, and foods. They may also define differences between full and broad-spectrum products and CBD isolates versus hemp oil.
The slow movement to legalize and regulate cannabis and CBD use in the US stems from its extended classification as a Schedule I drug. The DEA considers substances with this designation to have the greatest potential for abuse. Schedule I is the most serious designation, and until recently, all cannabis products, including hemp, kept company with extremely dangerous and frequently lethal substances such as heroin and fentanyl.
This strict classification has led to significant challenges for research. Scientists and institutions that wished to conduct studies and research into the effects of the many compounds in cannabis varieties could not access federal funding. Additionally, researchers also had to navigate a number of regulatory and institutional hurdles. To conduct research, scientists for decades have had to submit to reviews from the National Institute on Drug Abuse, the FDA, the DEA, state agencies, medical boards, and academic and funding institutions. The FDA has been slow to move on cannabis and CBD regulations in part because it feels there is insufficient research and evidence for the safety and benefits of CBD consumption, despite the fact that the US government's Schedule designation directly impacted the ability to perform meaningful research.
Clarification and simplification are necessary at the federal level to reduce the confusion and headaches surrounding CBD production and sales. Reclassifying hemp so that it is no longer a Schedule I drug is a crucial step to creating a more open environment for large-scale studies and critical research.
The MORE Act of 2022
Initially introduced in the House in 2020, the Marijuana Opportunity Reinvestment and Expungement (MORE) Act was recently passed with bipartisan support. It's important to note that the MORE Act does not legalize marijuana but decriminalizes it. However, prospects for the MORE Act are currently poor in the Senate. It is possible that the Senate will instead propose passing the Cannabis Administration and Opportunity (CAO) Act. The CAO Act also focuses on decriminalization but would require much higher tax rates. Many are hailing the presence of both of these pieces of legislation as evidence that Congress is willing to work towards de-scheduling cannabis. However, it will likely still be a while before any legislation is signed into law.
The Future of CBD
For now, state programs will continue to dominate the legal area, but we have seen a congressional push for quick rulemaking. Thus, even if an organization may be legally producing CBD products under state laws, it is essential to be mindful of shifts in CBD regulations in the coming months and years.
Sign Me Up
Join our list to get Industry Webinars Invites, E-Guides, Customer Success Stories, and More.