---
How 4 Companies Maximize Throughput and Yield by Digitizing Plant Management
---
What's Inside
In this SafetyChain Customer Success Story, highlights how four companies use SafetyChain to digitize their SPC data collection to collect and trend weight data in real-time, empower frontline workers to take decisive action, and provide data-driven business insights to aid management in driving top-line growth.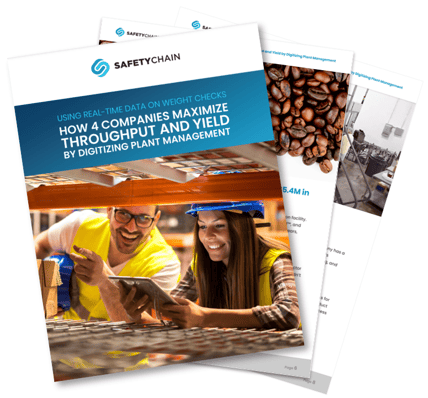 In this download, you'll learn how:
Compact Industries located 40,000 pounds of missing product.

Death Wish Coffee saved $5.4M annually in product giveaway.

Weaver Popcorn solved supply chain challenges by addressing an overpack issue.

MSI Express saved $256K annually in raw material produce giveaway.