About this Guide
It's estimated that more than half of food safety professionals feel their company is a "leader" in food safety. Yet, 67% of their employees don't consistently follow food safety procedures. Could the 2020 workforce need an update approach to training? This guide is your answer to improved productivity, fewer accidents, line stoppages and costly recalls - it's all about the food safety culture you develop within your organization.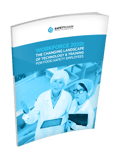 This informative paper co-authored with Laura Dunn Nelson, VP Food Safety at Intertek Alchemy, discusses new, highly effective food safety training methodologies that have produced dramatic, documented results. Using Laura's strategies, independent research revealed a 38% improvement in the alignment of intent and employee behaviors, across multiple facilities.
In this guide, you will learn:
How technology and automation are fundamentally changing food safety training

Tips for introducing technology from the training room to the production line

Strategies to leverage technology to help with workforce hiring, training & retention

Updated training tools and new techniques that ensure food safety with Workforce 2020

Tips for building an effective food safety culture with a changing workforce & technology
About the Co-Author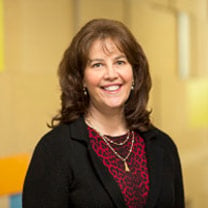 Laura Dunn Nelson
VP Food Safety, & Global Alliances at Intertek Alchemy
Laura has over 25 years of experience implementing food safety and quality control programs for processing, packaging, food service, and retail operations. She has worked with global retailers and manufacturers in the implementation of their GFSI certification programs. Prior to Intertek Alchemy, Laura managed Silliker's South Region food testing laboratories, implemented ISO 17025 requirements, conducted GMP and HACCP audits, and trained food safety auditors. Her hands-on experience in testing food products has assisted food companies in the successful implementation of good manufacturing practices (GMP), quality assurance, and HACCP programs. Laura is a graduate of the University of Texas with a Bachelor of Science in Microbiology.