Redesigning the Customer Journey
To evolve with new business trends, you must first examine your customer lifecycle. The objective here is to map each customer interaction and add, remove, or redesign it as needed to match the new reality. From the moment a potential customer becomes aware of your product to the time they purchase it and recommend it to family and friends, you'll need to examine all potential touchpoints. From there, you can begin to split each lifecycle stage into specific steps. This will shed light on any areas you need to adjust to compete in the age of remote operations. For instance, if customers are now transacting business online more frequently, it may be prudent for your company to jump into the e-commerce race if you haven't already done so.

Of course, the customer experience can take on many different shapes. For this reason, you may want to draw out the lifecycle using a customer mapping summary. Explore the activities that you run in different departments, and assess how you might leverage the fact that employees are also remote. For instance, there may be new activities you can explore to get closer to your customer in the loyalty stage.
Customer mapping is the foundation for remote planning and can help to redesign your customer's journey to provide a more convenient and fulfilling overall experience. Approach it as an opportunity to innovate, and you might be surprised by how many improvements can be made.
Once this step is completed, you can then move on to stage two, the crux of the matter: remote work.
Embracing Remote Supervision
Once you have a new, redesigned customer journey, you can enable remote supervision by identifying key supervision processes and automating data collection.
Of course, in food and beverage operations, it's not quite that simple. There are many moving parts, and transitioning to remote work for as many of your processes as possible requires a systematic approach. From plant maintenance to control points, facility inspections, yield, and productivity, there's much to consider.

To keep things in perspective, remain focused on the purpose of remote operations. The goals of making changes are to:
Add resilience to the operation from staffing changes, variance in volume, competitors' new products, and services.
Increase the organizational drumbeat by enabling collaboration, real-time visibility, and analytics remotely.
Implement continuous improvement processes.
As you think about enabling remote operations, you might approach it using a mapping exercise similar to the one used in the previous section for identifying stages in the customer journey. Instead of looking at the customer lifecycle, however, assess the different activities you perform to add value to customers. Analyze each of your processes closely. Here are a few main areas to focus on:
Sales
Procurement
Planning
Quality
Maintenance
Production
Shipping
You'll want to list steps for every main stage; for instance, the main planning stage might encompass preparing the forecast, performing a capacity analysis, generating a production schedule, procuring materials, and so forth.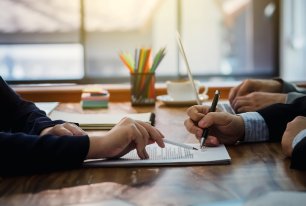 As you analyze each step, you'll begin to see which activities may no longer be applicable in this new reality. There may be some which will no longer be conducted within the facility, for instance. You can also think about the processes which have multiple agents involved and how they could be simplified. After all, processes that have been simplified are easier to conduct remotely.
As you go through each step, bear in mind the main purposes of the exercise: to automate data collection, enable remote work, and optimize operations. You might find new activities that could be incorporated into your operations as you go remote, such as offering automated email order tracking for customers. You can also eliminate redundant processes, such as manual reports.
To determine whether an activity can be automated, ask yourself how the data can be collected. Does it flow automatically from machines, or is there an existing data source you're not leveraging? Similarly, does it require someone to come into your plant? If so, could they come in without having to move about the facility too much? Or, could someone access the data they need to fulfill the role from home? Moreover, where can you save by optimizing operations? In the example of offering email order tracking, the activity is simple enough to build into operations but offers a tremendous value that can set you apart from your competitors.
Leveraging OEE for Better Remote Operations
You can also think about optimizing operations from the perspective of overall equipment effectiveness (OEE). For instance, SafetyChain offers OEE software that collects and distributes data on its own, giving supervisors and production managers the ability to monitor production in realtime. There may also be ways to better enable remote customer service teams through tools such as cloud-based call centers and plant management software. With a single data source, or version of truth at their fingertips, customer service reps can provide a differentiated customer experience.
As you approach OEE, you can also think ahead to the long-term advantages of becoming more efficient. While CFOs are looking at cash flow and sales daily, OEE provides an additional layer to factor into the company's overall financial health. This in-depth level of continuous data collection will enrich your plant's capabilities. Additionally, focus on the simple, achievable initiatives first: data points such as allergen control metrics which are often collected manually as part of a traveling paper sheet could be easily transitioned to automated collection.
With digitized forms, you can even extend access of specific forms to suppliers, thereby enabling remote work for QA staff who formerly had to perform inspections in person. In many cases, a substantial portion of the auditing process can be performed remotely.QA personnel might even be able to perform some of these
 tasks from home.
Embracing more of a remote work approach may be uncomfortable for some employees at first. Yet, armed with the right technology, remote solutions are simple to master and will open up many new possibilities for forward-thinking companies.
The final piece of the puzzle is right-sizing and retraining your staff, which we'll discuss in the next segment.

Right-sizing and retraining require you to adjust schedules, review roles and responsibilities, and train your teams with purpose. Of course, your employees remain your most valuable resources. You invest significant time and money into training them. Yet, we're facing unprecedented times and a vastly changing economy. Employees must therefore be willing to embrace change in order to see the amazing opportunities that abound with remote work.

Most employees have had a long time at home to understand how their habits as consumers are changing. Now, they must also think about how they want to work moving forward. Many employees, and especially younger generations, are embracing remote work arrangements. For instance, there are many financial perks to working from home. From saving money they'd otherwise spend commuting, to eliminating the need for uniforms or work clothes, there are many upsides when employees really take a close look.

As you approach right-sizing and retraining, you'll need to address cultural changes in your facility. For example, there will still be people who need to be physically present at the plant, including line workers who need to touch your product. There may also be people who no longer come to the office at all, whose roles can be performed 100% remotely. Reconciling these differences will require a cultural shift. How are these new arrangements going to affect the relationship between remote and onsite workers? For instance, if team members used to have weekly gatherings together, how are you going to carry out these meetings with remote workers?

In many ways, you may have to reimagine your management process. Fortunately, these processes can be largely supported with the help of real-time data. Instead of monthly meetings, for example, you may be able to leverage incoming data to look at daily metrics, and use smaller, weekly sprints to touch base. Moreover, people may be able to take on new responsibilities when the need for manual data collection is alleviated.
Finally, as the economy remains uncertain, it's important to be forthcoming about the need to rightsize your workforce. You might consider flexible staffing models while keeping some employees on a traditional model. You'll also want to think about how remote work can help to reduce overhead costs. In some cases, finding ways to implement remote supervision and enable more flexible work arrangements could actually wind up saving jobs, which your employees will certainly appreciate.
Sign Me Up
Join our list to get Industry Webinars Invites, E-Guides, Customer Success Stories, and More.