About This Interactive Webinar
On Friday, July 31, 2020, Christopher Snabes, Director of Food Safety at The Acheson Group, will update the food industry on the Intentional Adulteration Rule.
Christopher Snabes, MS, will discuss:
What is the Intentional Adulteration Rule and what role does it play in F&B?
How to write a food defense plan and key success factors to include.
What types of facilities and teams are required to own a food defense plan.
About the FSMA Friday Series
FSMA Friday is a monthly, repeating series held the last Friday of each month at 9am PT. In addition to delivering FSMA updates from the current month, a consultant from The Acheson Group will discuss a hot F&B industry topic. By registering, you will receive monthly reminders about upcoming events.
About the Presenter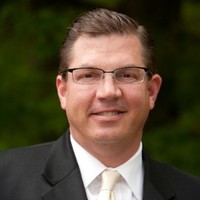 Chris Snabes, MS
Director of Food Safety
Christopher is a Director, Food Safety with The Acheson Group (TAG). Christopher has over 18 years' experience in the food industry specializing in food microbiology and food safety.
Christopher has completed specialized training to become a lead instructor to teach the "Intentional Adulteration Vulnerability Assessment Utilizing the Three Elements" approach, which allows companies to fulfill the IA Rule requirement for a Food Defense Qualified Individual. Currently, Christopher is one of the few people in the world trained by the FDA and FSPCA to teach that course.
​
Christopher received his BS in Professional Microbiology and MS in Biology from Eastern Michigan University and received his Certified Food Scientist (CFS) credential in 2013 as part of the inaugural class, and renewed in 2018. He has published numerous international and domestic abstracts, papers, and has co-authored a book chapter, all in various fields of Microbiology, and has presented his work at numerous international and domestic scientific meetings.