With the globalization of the food manufacturing industry has come an increasing need for ways to interweave strategies for resilience. More frequent and more drastic disruptions have highlighted how essential a detailed plan is for responding to several food safety issues. From product recalls to supply chain woes, facilities face new and complex challenges.
In the 2000s, US agencies and lawmakers realized the urgent need for sweeping reform of the existing food safety laws. President Obama signed the Food Safety Modernization Act (FSMA) into law in 2011, and the Food and Drug Administration (FDA) has worked to implement and support compliance in the years since. The goal of FSMA is to fundamentally shift food safety culture to have a more proactive stance on food safety risks and hazards, rather than reactive, to prevent and reduce potential harm.
What Are the 7 FSMA Rules?
FSMA and Digital Transformation
Many of the rules of FSMA require that facilities and organizations radically rethink many processes and procedures. The new rules require a level of transparency in the processes and supply chains that make documenting data manually an unwieldy, nearly impossible task. Organizations are increasingly turning to digital transformation to equip facilities with the ability to record and respond in real-time to food safety issues.
The FDA has recognized the need to digitally transform and, in 2021, reorganized its Information Technology (IT) function. The Office of Digital Transformation (ODT) combines the FDA's IT, cybersecurity, and data management aspects to better support the FDA's public health mission. The creation of ODT is the culmination of more than two years of digital transformation efforts to streamline the data and technology processes and provide more efficient ways to share with other agencies.
What Is a FSMA Food Safety Plan?
A FSMA Food Safety Plan (FSP) consists of documents organized by a food facility that outlay a detailed plan for food safety compliance. Many facilities were already familiar with Hazard Analysis and Critical Control Points (HACCP) plans prior to the FSMA overall, and Food Safety Plans are similar in many ways. However, there are some key differences, and now many facilities have both HACCP and an FSP. HACCP plans are mandatory for the seafood and juice industries but are voluntary for the retail, dairy, and food services industries. However, the guidelines within HACCP plans are useful, and facilities constructing an FSP can incorporate HACCP into the Plan.
What Is Required in a FSMA Food Safety Plan
Each company should adopt its own unique food safety plan that supports specific goals and program requirements. There are six key components that every FSMA Food Safety Plan should encompass, which we outline below.


1 – Product and Facility Plan
Any food and beverage company under FSMA governance must have a written food safety plan in place for each product or group of similar products and the facility itself. This requirement could mean that an organization would need to write potentially thousands of plan components that would incorporate elements like PRPs, CCPs, specifications, and more.
More importantly, organizations cannot simply write the plans and set them aside. There must also be demonstrable proof that organizations are implementing and monitoring product and facility plans on an ongoing basis. We will discuss these practices in further detail in the upcoming sections.
For now, however, consider the ways in which writing and putting these plans into action could significantly impact your company's resources. From keeping track of physical plans to actively ensuring facilities are following them, successfully implementing an FSMA Food Safety Plan can lead to potentially overwhelming increases in people hours.
2 – Risk Assessment
A FSMA Food Safety Plan requires companies to identify potential hazards throughout the supply chain. For your plan to be FSMA compliant, you must assess all risks that are reasonably likely to occur. Then, you must identify which risks the FDA deems significant. While the FDA does not provide a standard definition of significance, FSMA does indicate that if someone knowledgeable in food safety would see the risk as a hazard that they would want to control in order to protect the public, it should therefore be considered significant.
Potential hazards could include biological, chemical, and physical risks. You can identify risks based on experience, the past history of your product, or based on similar products. However, this process ultimately tends to be labor-intensive for even the most experienced companies and food safety managers, requiring many hours of manual entry for analysis.
3 – Preventive Controls
Once an organization has identified the risks, it must establish the controls it will put in place to mitigate them. You should design the Preventive Controls within your Food Safety Plan to do everything possible to prevent potential risks from occurring. It is important to note that the controls for a FSMA Food Safety Plan can extend beyond HACCP and must also encompass factors such as process controls, allergen controls, sanitation controls, training, and recall plans.
Managing Preventive Controls is among the most demanding aspects of food safety managers' roles. With the new regulations set forth by FSMA, it is likely that the time and attention an organization needs to design and maintain a plan with thorough Preventive Controls effectively will only increase.
4 – Monitor, Verify, and Validate
The only way to ensure your FSMA Food Safety Plan works as it should is to monitor, verify, and validate Preventive Controls actively. The FDA requires continuous monitoring, so not only will the organization need to produce the plans themselves upon audits, but it will also need to supply proof of ongoing tracking. After all, the purpose of FSMA is to prevent food safety outbreaks versus responding to issues after they arise.
Ultimately, how your company oversees and tracks the performance of the safety plan is at your discretion. With that said, tracking controls on an ongoing basis and documenting results are two critical aspects of a successful plan. To ensure the plan is indeed working, you can measure specific parameters such as belt speeds, temperatures, and so forth. You might also consider monitoring an aspect of the environment, testing your product, or finding a similar means of tracking data. As you might imagine, manually tracking such a significant amount of complex data over an ongoing basis can become a substantial administrative burden for your food safety teams.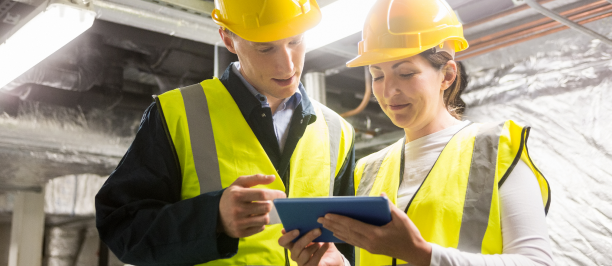 5 – CAPA and Reanalysis
According to FSMA, when Preventive Controls fail, organizations must implement corrective and preventive actions (CAPAs). Facilities must also periodically revisit plans and controls to ascertain whether teams can address any areas of improvement. Organizations should generally readdress plans at least every three years or if a food safety incident caused by a failure in Preventive Controls occurs.
The objective of an FSMA Food Safety Plan is to identify CAPAs before an organization needs them. Thus, instead of scrambling to develop a solution after a safety or quality issue occurs, your company will already have a plan that allows facilities to promptly take remedial action, minimizing the impact.
As with the other components of a Food Safety Plan described above, manually keeping and retrieving CAPA records can be tedious and cumbersome. Moreover, it also leaves your records vulnerable to human errors.
6 – Documentation
With FSMA, it is often said that "if it isn't documented, you might as well not have done it." Indeed, you must document every component of your plan: the programs in the Food Safety Plan, proof of completion and validation, all test results and supplier documents, and CAPAs.
The objective is for your facility to be able to deliver a blow-by-blow account of your FSMA Food Safety Plan. When you are able to show an FDA inspector that you not only understand your facility's plan and its risks but that active management is also taking place, preparing for and undergoing audits will become much more straightforward. In your documentation, you should be able to clearly demonstrate your challenges and how your facility has managed them over time.
The documentation process can go awry without a single, unified records system. A paper-based approach can lead to inefficiencies, redundancies, incorrect data, and poor audit preparedness. Additionally, when an audit approaches, efforts by your food safety and quality assurance (FSQA) managers will be directed towards organizing and pulling records, thereby potentially leaving your food safety programs at risk in the interim.
What Is the Food Safety Plan Builder?
The FDA's Food Safety Plan Builder is an optional downloadable program that food facilities can use to construct or modify a Food Safety Plan. The Plan Builder does not guarantee that the Food Safety Plan is approved or compliant with FDA requirements; it is consistent with current existing FDA guidance and regulations. The FDA has published a series of 16 YouTube videos that outline how users can navigate this program.
#1: Introduction: While the FDA doesn't require the use of the Food Safety Plan Builder, the tool can be helpful in constructing or modifying an organization's food safety plan step by step. This series of YouTube videos will walk users through the steps of building a plan within the online tool. The Builder will allow users to construct a customized plan with selected sections.
#2: Facility Information: This video highlights the Facility Information tab and walks users through this section. It also describes how to enter the information about the food safety team.
#3: Preliminary Steps: While this portion is not a required step, the Preliminary Steps tab is a key section that can help users organize and create a starting place for a new Safety Plan. Additionally, it allows users to build process flow diagrams.
#4: GMP and Other Prerequisite Programs: This tab provides checklists that can help cover all the applicable portions for a customized Food Safety Plan. Users can indicate which items on each checklist do not apply and navigate to a checklist for each GMP section, such as Plant and Grounds and Sanitary Facilities and Controls.
#5: Hazard Analysis and Other Preventive Controls Determination: Facilities must conduct a hazard analysis for each food. If the user has elected to do the Preliminary Steps portion, they can import process information. If not, then the user must complete this portion manually. The program will generate a series of questions regarding hazards that the user must complete in full.
#6: Process Preventive Controls: Users will use this tab to establish and document the process parameters and monitoring and corrective action procedures. This section is also where users will log when the organization did not correctly implement controls and verification procedures.
#7: Food Allergen Preventive Controls: This program aims to protect consumers who are susceptible to food allergens. This tab will walk users through constructing a food allergen preventive control program for each applicable food product.
#8: Sanitation Preventive Controls: This tab walks users through the procedures, practices, and processes to ensure cleanliness and prevent allergen cross-contact and cross-contamination and construct a sanitation preventive controls plan.
#9: Supply-Chain Preventive Controls: This portion walks users through establishing a risk-based supply chain program for the ingredients and raw materials that require an applied control. This step assures that the organization has taken steps to minimize or prevent identified hazards.
#10: Recall Plan: This plan describes the procedures that a facility must take to notify the direct consignee about how to handle the recall. This plan will also explain how to inform the public and how the organization will handle the recalled food.
#11: Reanalysis of Food Safety Plan: The facility can use this tab to reevaluate the Food Safety Plan to identify areas that it may need to update or modify and log the results. The Preventive Controls Qualified individual will oversee the reanalysis. This process must occur at least once every three years or when a significant change could introduce a new hazard or increase the risk of an existing hazard.
#12: Food Safety Plan: All of the information the user has entered in the previous tabs will now generate a document in the Food Safety Plan tab. The user can generate a .pdf file and modify the layout and format of the report.
#13: Signature: The owner or person in charge of the facility can use this page to sign the document electronically. The page will walk the user through the acknowledgments, comment section, review, signature, date, and time. Users can also edit the current Plan from this page or save the signed document.
#14: Recordkeeping Procedures: This tab helps users determine if the facility has developed all the required records. This checklist is not mandatory but can serve as a tool for ensuring all the necessary documents are present.
#15: Important Contacts: Users are not required to keep a list of important contacts, but having that information in a single location could be helpful for a recall or other event. A facility can choose to include this list in the Plan.
#16: Supporting Documents: Creating a Food Safety Plan can be complex. This section allows users to save information about documents that can assist in constructing a complete plan, which can help for future reference when updating the Food Safety Plan. The folder of documents can also assist recipients of the Food Safety Plan.
How Technology Automates FSMA Food Safety Plans
Based on the considerations outlined thus far, it's clear that successfully managing complex FSMA requirements represents a significant challenge for many companies. With nearly 70% of companies polled in the 2017 Food Safety & Quality Operations Survey by SafetyChain and the Acheson Group falling under FSMA, the evidence strongly indicates that this latest FDA reform will continue to impact most food and beverage companies for the foreseeable future. Therefore, the ability to stay competitive and perform well in audits lies in implementing solutions that can support the six components listed in the previous section of this eBrief.
Here's how technology addresses each of the challenges outlined above:
Manage Multiple, Complex Plant & Facilities Plans
If you have very distinct products, each with its own set of risks, a separate plan must be in place for each. Managing the various steps for several unique plans can be complex, but FSMA software can help through the following capabilities:
Define an unlimited number of specifications, Preventive Controls/prerequisite programs (PRPs), critical control points (CCPs), Standard Operating Procedures (SOP), Good Agricultural Practices, supplier requirements (including documents associated with FSMA's Foreign Supplier Verification Program), and more.
Electronically identify definitions by product/product groups and facility.
Through automated task scheduling, set times/due dates for all PRPs, SOPs, CCPs, etc. Define initial versus escalating alerts to facilitate further completion.
Maintain all of the elements above—regardless of the number of facilities or locations—via one centralized data repository with dashboard access for monitoring, trending, audits, and a real-time, comprehensive look at your entire operations.
Having all of your plans readily available via one convenient system aids in ensuring food safety. It also provides you with the tools and data needed to support continuous improvement, including lowering operational costs and increasing your bottom-line results.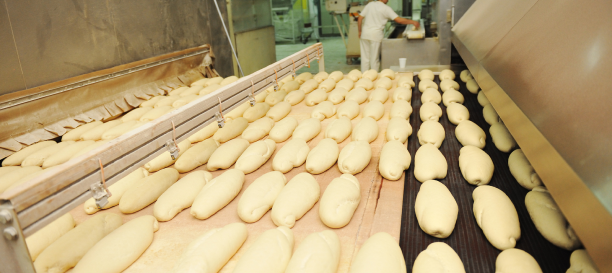 Pinpoint Risks More Precisely
Less than half of respondents—45 percent in fact—in the previously-referenced survey stated that they have a viable risk management strategy in place. Organizations cannot manage risks without first accurately identifying them. While assessing risks requires an in-depth analysis of a broad range of data, a comprehensive FSQA software solution can help. Specifically, it can:
Ensure all FSQA test results, inbound certificates of analysis (COAs), CAPA information, and additional records are accessible from a repository of complete, accurate, and up-to-the-moment data.
Provide actionable insights through analytics to help you identify trends and track key performance indicators (KPI) performance so facilities can readily pinpoint weaknesses.
Enforce Preventive Controls
Managing Preventive Controls has been traditionally time-intensive, consuming a significant amount of FSQA managers' time and attention. With the help of a modern FSQA system, you can effectively manage Preventive Controls with the ability to:
Establish schedules and notifications for all Preventive Controls for complete automation.
Analyze inbound COA information and data from internal FSQA tests against specifications in real-time so that facilities can address non-conformances at the earliest possible stage.
Receive real-time alerts when a control is incomplete, or FSQA test results deviate from specifications.
Achieve Live Operational Monitoring
Monitoring, verifying, and validating the components of your Food Safety Plan means your company has stated what it's going to do and that you're making sure you're doing it on an ongoing basis. You're ensuring that the plan achieves its objective: mitigating risks to produce safer food. A comprehensive FSQA software solution supports these efforts by:
Defining all PRPs, CCPs, etc., in the system so that you are documenting each component of the plan and ensuring teams are completing them when due through notifications from automated task scheduling capabilities.
Electronically gathering all related data and information for real-time assessment against notifications. Data can include information and test results from suppliers, internal and third-party labs, equipment, and even transportation. For example, tools like temperature probes can communicate results in real-time to your FSQA software solution for instant visibility. You can also monitor tolerance levels and quality metrics by item, line, location, shift, or attribute, including target weight, dimensions, and other factors.
Capturing data remotely on smart mobile devices to support teams in the fields, receiving docks, or any other point within your supply chain.
Achieving validation through real-time analysis against specifications and Food Safety Plan parameters and real-time alerts on deviations, deficiencies, and omissions.
Establish and Reassess CAPAs
Without visibility into your operations, it becomes near-impossible to ensure facilities are taking CAPAs as early as possible to minimize the impact of food safety issues. Limited visibility also makes it challenging to perform a full assessment of plans and controls periodically to address problem areas. Technology solves these issues with:
Real-time alerts to ensure facilities can take CAPAs at the earliest point upon detection of deviations
Time- and date-stamped CAPA documentation, including when required or desired, before and after digital photos
Upstream, downstream, and internal visibility for root cause analysis to pinpoint how and when a safety deviation occurred
A comprehensive database of all PRPs, CCPs, and FSQA data for reassessment and continuous improvement
Comprehensive Documentation
Imagine attempting to manually record, store, track, and retrieve all of the pieces of data described thus far. Adopting a food safety software solution can dramatically boost productivity and free up other critical resources with:
An easy-to-access, centralized repository of all plan elements, test results, proof of PRP/CCP/SOP/GMP/GAP completion, and CAPAs to help you respond to audits and FDA/customer inquiries on demand
Unalterable time and date stamps for the highest possible degree of FSQA efficacy
The ability to turn data into meaningful business intelligence through trending and benchmarking for simple identification of areas needing improvement and actionable insights to help you achieve a bottom-line return on investment (ROI)
Intelligent supplier score carding on both a micro-level such as supplier ingredient compliance, as well as a macro level, including overall supplier performance
Adjustments to specifications for greater yield and product performance
The ability to prevent rework, withdrawals, and rejections
Reduction of errors and costs associated with manual data entry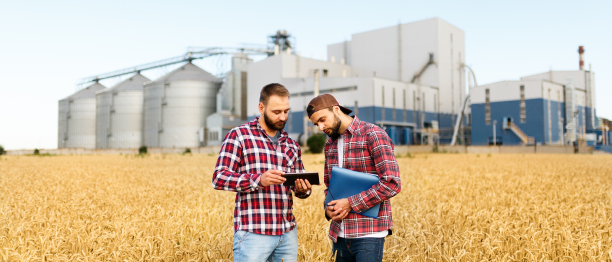 What to Look for in a Plant Management Software Solution
When seeking a technology solution to manage your FSMA Food Safety Plan, look for a system with the ability to:
Look for a system that can support many plans, allowing you to set up and define all of your regulatory and non-regulatory requirements and programs.
Ensure the solution also allows you to set up all of the components of the Food Safety Plans and data sources associated with your programs, including SOPs, PRPs, and GMPs. The system should also be capable of fully automating scheduling, including sanitation, renewal or revisions of program components and forms, as well as data collection from equipment such as cooling or weight machinery.
Do What You Say
Verify your solution has a workflow engine that ensures all tasks associated with your requirements and programs—including food safety monitoring activities—are completed according to documented schedules.
Confirm all tasks are associated with forms, such as but not limited to those for internal direct observation inspections, quality attributes, internal/external lab data collection, and vendor forms.
Ensure It Works
Seek a system with a verification program that analyzes all program data collected, such as safety assessments from mobile forms or test results from a lab, in real-time to the requirements and specifications defined in the system.
Out-of-spec results should be automatically made aware to the appropriate parties via non-conformance alerts. Your tech solution should automatically generate a CAPA and track it to completion.
Document Efficiently
Ensure the solution time and date stamps every record collected, with eSignatures where required, and makes them accessible from a central repository of data as part of your permanent FSQA record.
Have the ability to access every document, test result, CAPA, and any other piece of program data from any location, through a secure login from any laptop, smartphone, desktop, or tablet.
How SafetyChain Automates FSMA Food Safety Plans
With its comprehensive real-time data collection and automation tools, SafetyChain allows companies to automate their FSMA Food Safety Plans in the following ways:
Achieve Ongoing Compliance
SafetyChain makes it simple to use preventive-based programs and achieve 24/7 audit readiness so your teams will have instant access to all of the information needed upon FDA inspections.
Do More With Less
SafetyChain automatically collects and manages data, allowing you to effectively administer Food Safety Plans using fewer time and people resources.
Improve Ongoing Visibility
Analytical tools provide instant and ongoing visibility to help you monitor trends to make informed decisions that help you achieve FSQA program goals and improve bottom-line results.
Track Program Performance
SafetyChain's performance tools and dashboards allow managers to retrieve up-to-the-moment insights into the performance of key metrics to ensure Food Safety Plans are working as they should.
Reduce Risks
Most importantly, SafetyChain provides real-time program monitoring and non-compliant alerts and analytics to help you effectively reduce risks and successfully implement an FSMA-ready Food Safety Plan.
Food safety compliance is a complex and comprehensive set of processes that organizations in the food industry must address to safeguard consumers' health, protect local and national security, and remain competitive within a dynamic global market. Organizations are utilizing digital transformation tools to take a reactive and mitigative approach to food safety. The consensus is that a data-driven approach with multiple layers of technology can assist organizations in meeting the challenges of global networks and safety risks.
Sign Me Up
Join our list to get Industry Webinars Invites, E-Guides, Customer Success Stories, and More.