Improve Yield, Throughput & Compliance with a Single Platform
SafetyChain is a Food Quality Management System (QMS) that helps food and beverage companies improve yield, throughput and compliance with a flexible, user-friendly software platform that captures, manages and analyzes real-time operations data.
"SafetyChain was built distinctively for QA with the ability to communicate with most systems & devices on IOS, Adroid & web applications - not an option with other solutions. For us a better fit for our business was SafetyChain."

Meghan Stevenson | SK FoodGroup | Director of Manufacturing Quality Assurance

Improve Yield
Leverage real-time SPC and operational data on the plant floor with mobile, workstation and web applications to make better, faster decisions to reduce waste and reworks.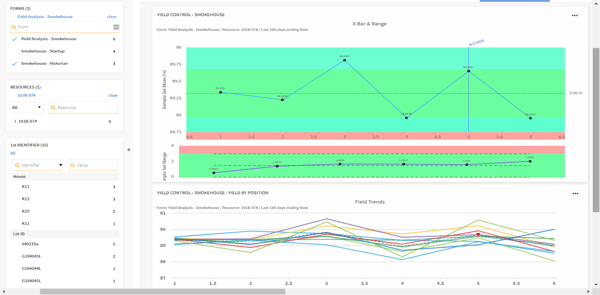 Improve Throughput
Monitor and identify production issues to improve on-time startups and reduce unplanned downtime with real-time OEE and operational data across every line, shift & plant.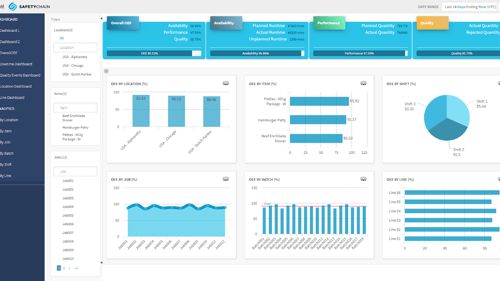 Improve Compliance
Digitize your food safety and compliance programs with easy-to-use mobile capture forms linked to your regulatory and non-regulatory programs helping to eliminate paper, automate your audits and ensure compliance.