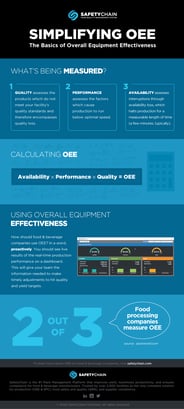 The Basics of OEE
Overall Equipment Effectiveness has long been held in high regard as a key performance metric for both food and beverage manufacturing and consumer product goods production facilities. This infographic offers the basic elements of OEE, plus learn why real-time dashboards are important.
What You'll Get
The three main variables used in measuring OEE
How to calculate OEE
Using OEE effectively
Quick benchmark agains food processors
Click the image or the button to open a new window, and share with colleagues!