About the Webinar
Plant, Quality and Food Safety managers know a good QMS can make their businesses more profitable and jobs far easier, but translating this into hard ROI dollars and convincing senior management to make an investment in technology isn't easy.
To a CFO, hearing about a lower cost of quality and productivity gains sounds 'nice,' but 'nice' won't help prioritize your requests above those from HR, IT, or other departments. What we're about to show you will.
We invite you — and your senior management — to spend 45 minutes with Tracy Ouellet, Senior Business Analyst at Norima Consulting as she lays outs QMS ROI in a way that will help you quantify:
The hidden cost of paper - and what you gain by eliminating it
Immediate savings from alerts & real-time data collection, including higher yields, reduced waste, downtime, & rework
Direct boosts to your margins from process improvements and data analytics
Employee productivity gains from systemization and the ability to refocus key people to higher value-added activities
The underlying value of an integrated supply chain and a single source of truth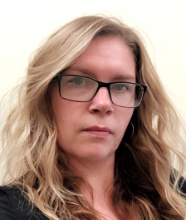 Tracy Ouellet
Senior Business Analyst, Norima Consulting
Tracy is a passionate Business Analyst who provides food, beverage and CPG manufacturers innovative solutions to business problems using technology and software. Formerly a Business Analyst with HyLife (one of Canada's leading pork producers and exporters), she brings a wealth of IT and manufacturing experience and paints the benefits of QMS "exactly like it is."