About the Webinar
The digital transformation in the food industry has begun. While early adopters have profoundly benefitted, nearly every food company in the world is trying to come to grips with what this revolution means to them and how to get started - including preparation for blockchain. The reality is that most organizations still use clipboards and paper. That presents real limitations when trying to gain visibility across your enterprise, efficiently prepare for audits, and get critical, real-time data to the right people — so they can act on it.
The truth about digital transformation is this: it's best implemented from the bottom up, with FSQA and OT on board first. It requires a mentality shift in keeping systems open, interoperable, and secure. IT has been practicing this mindset for some time, and in this webinar, we'll give Operations and Safety leaders the keys to understanding why and the tools to get started now, including:
Adding sensors/PLCs (Programmable Logic Controllers) to capture data
Moving data from the PLCs to a centralized system (digitalization), then sending that data to the right people in a way that's easy for them to interpret and act on it
Integrating different plant systems together (ERP, WMS, SCADA, MES, Maintenance Management)
The beauty of middleware - how it works, what it does, and why it makes food plants far more efficient
Leveraging the Cloud for data lakes, analytics, and machine learning
Who Should Attend: This webinar is for all Safety, QA, Compliance, Operations, and IT departments in food and beverage companies interested in efficiency, improved food quality and safety, and better decision-making from their automated processes.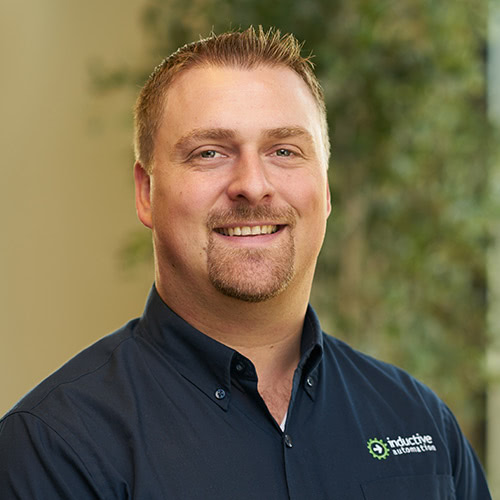 About the Presenter, Travis Cox
Co-Director of Sales Engineering
Travis Cox started with Inductive Automation in 2003 and his previous positions at the company include Director of Training and Director of Support. He has overseen numerous successful launches of HMI and SCADA projects across various diverse industries. His exemplary work as an Ignition trainer and Sales Engineer has helped produce hundreds of vocal Ignition advocates who continue to drive the company's growth.