About the Webinar
For FDA/FSMA-regulated food and beverage manufacturers who also are also GFSI certified, managing two or more sets of food safety requirements is not only complicated, it's nearly impossible. Combining them into one unified program under a single framework would be far easier, helping to ensure all requirements are met and that nothing falls through the cracks.
But, conforming GFSI requirements to FSMA requires an advanced understanding of their similarities and differences. To complicate things, FSMA deadlines are a moving target. In 2019 alone, there were many changes to FSMA, including new requirements for FSVP, sanitation, environmental monitoring, food fraud, and food defense, in addition to the expansion of inspections. How will food safety leaders align and manage the differences between FSMA and GFSI in 2020 and make sure all requirements are met?
In this training webinar, industry experts from Kestrel Tellevate will share best practices for incorporating and managing dual regulatory and non-regulatory requirements successfully into your GFSI scheme.
In this training you'll learn:
Key differences between FDA-FSMA and GFSI, including supplier compliance requirements
Areas of key FSMA/GFSI overlap: hazard analysis, preventive controls, monitoring procedures, corrective actions, verification and validation, and customer complaint response
Strategies for managing documents, data, and records that are shared by both systems
Tips for conforming GFSI to FSMA requirements, including GFSI schemes and codes
Ways to handle FSMA non-conformances in your GFSI audit
Bonus insights: advice for managing your GFSI auditors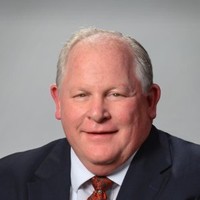 About the Presenter, Bill Bremer
Principal
Bill Bremer is a Principal with Kestrel Tellevate and heads the company's food safety consulting group. In his food compliance roles, he has led compliance and assurance activities to help many food industry companies meet FDA/FSMA, GFSI (i.e., BRC, IFS, FSSC22000, SQF), HACCP, EHS, and overall operations management requirements. Bill has been involved as a GFSI standard stakeholder and delegate on Technical Working Groups, working with GFSI schemes and standards. He has conducted a number of food safety workshops for clients and a variety of industry organizations and is the founder of the Food Safety Professional Group.
Bill also works as a generalist for other industries in compliance and business improvement, focusing on sustainability, waste reduction, process improvement/transformation, restructuring, and EHS.
Bill is a member of APICS; a certified lead assessor for ISO 9000; and an experienced practitioner in TQM, Lean, and Consensus Decision-Making under GOAL/QPC. He is a graduate of Lake Forest College with a degree in Biology and Chemistry and has a Certificate in Business from Indiana University Kelley School of Business.