About the Webinar
The writing was on the wall for Death Wish Coffee as it tried to break into top retailers and double its sales. It knew it had to become SQF certified — quickly — and become agile enough to leapfrog its competitors in a crowded, saturated market. Its ball-and-chain was cumbersome paper records, decentralized across multiple facilities, so they considered going paperless - but would going paperless really make SQF compliance easier and faster?
In this month's Beyond Compliance webinar series, QA Director CJ De Luca from Death Wish Coffee will share their story (the strategies, struggles and success) of transitioning their food safety and quality assurance operations to become completely paperless in a single month. Learn how this lean team with zero SQF experience buried paper-based record-keeping methods and kicked their businesses into high gear with SafetyChain.
SQF & paper process challenges faced and how they overcame them (to achieve 2x year-after-year growth)
How Death Wish successfully implemented FSQA software in 4 weeks with a small team (and no experience)
What they did with time saved from eliminating paper & manual data entry
How they found bonus benefits including waste reduction, employee productivity, and OEE
What standardization, WiFi, and cultural change all have in common
How SafetyChain really "opened their eyes" and helped them see the full potential of their plant
About the Panelist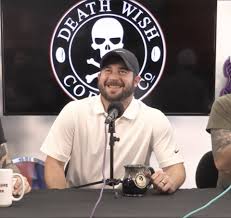 CJ De Luca
Quality Assurance/Food Safety Manager at Death Wish Coffee
From its humble beginnings in 2012, Death Wish Coffee, makers of the "World's Strongest Coffee," has grown to become a top 500 Amazon seller and a popular brand in grocery stores throughout the US. They pride themselves in quality ingredients, a unique roasting method, automation, and a carefully-selected technology stack that supports their business vision and rapid growth.