About the Webinar
Join Erica Wade, VP of Quality Operations at RiceWrap Foods as we explore how they chose a food safety software solution, what was important to the decision making process, and the added benefits of selecting SafetyChain. You'll also learn
How they measured ROI
The 1-hour per day per employee increases in productivity
How they realized 90% reduction in document errors
Session will be recorded, and attendees are encouraged to ask questions!
About the Panelist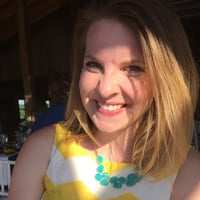 Erica Wade
VP of Quality Operations
Billed as "Your Sushi Solution," RiceWrap Foods produce restaurant-quality Fusion Rolls, Slice-of-Rice and more. No matter the venue, eat in or take out, Using breakthrough technology to combine ingredients and processes to produce and freeze consistent products for distribution, RiceWrap delivers consistent fresh taste and texture, scalability and shelf life.