About This Webinar
On Friday, April 24, 2020 former FDA Chief Medical Officer David Acheson, MD, will update the food industry on the best ways to control the coronavirus in food facilities. Joining Dr. Acheson is Ben Miller, Ph.D., renowned epidemiologist and Senior Director of Regulatory and Scientific Affairs at the Acheson Group, for an all-facts, no-spin, 30-minute update on this developing situation.
All plant and production managers, directors of QA/QC, food safety professionals, and those who contribute to continuous improvement in food and beverage facilities in the US and Canada are encouraged to attend.
Doctors Acheson and Miller will discuss:
What's known about transmission patterns of COVID-19 in food and liquids
Sparsely researched effects of heating/cooling on the virus

Examples of how leading manufacturers are handling employee illness prevention and reporting and why you should follow suit

Steps manufactures need to take today to protect their brands
About the Presenters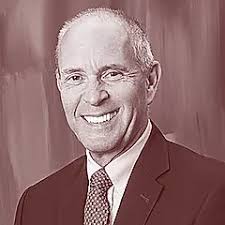 David Acheson, MD
CEO and President, TAG; Former Chief Medical Officer, US FDA
David graduated from the University of London Medical School and practiced internal medicine and infectious diseases in the United Kingdom until 1987 when he moved to the New England Medical Center and became an Associate Professor at Tufts University in Boston, studying the molecular pathogenesis of foodborne pathogens.
Prior to forming TAG, David served as the Chief Medical Officer at the USDA Food Safety and Inspection Service and then in 2002 joined the U.S. Food and Drug Administration as the Chief Medical Officer at the FDA Center for Food Safety and Applied Nutrition (CFSAN). After serving as the Director of CFSAN's Office of Food Defense, Communication and Emergency Response, David was appointed as the Assistant and then Associate Commissioner for Foods which provided him an agency-wide leadership role for all food and feed issues and the responsibility for the development of the 2007 Food Protection Plan, which served as the basis for many of the authorities granted to FDA by the Food Safety Modernization Act.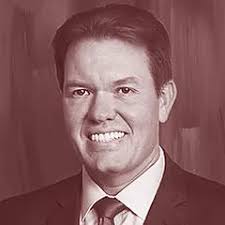 Ben Miller, PhD, MPH, RS
Senior Director of Regulatory and Scientific Affairs
Dr. Benjamin Miller is a Senior Director of Regulatory and Scientific Affairs with The Acheson Group (TAG) with nearly 20 years of experience in food safety regulation, epidemiology, outbreak investigation, and response and public health.
Ben earned his Ph.D. from The University of Minnesota in Environmental Health with a focus on Infectious Diseases. He also received his MPH in Epidemiology from the University of Minnesota and his BA in Biology and Chemistry from Macalester College. While at the U of M, Ben's Ph.D. thesis research focused on how to improve food traceability throughout the supply chain to advance outbreak detection and response time to prevent additional cases of foodborne illness. His work has been published in several peer-reviewed journals and book chapters.