About the Webinar
Being accredited by a scheme such as SQF can help companies align with FSMA, but without a technology solution to manage compliance requirements, the process can be time consuming & paper intensive.
In this training webinar, Bridgette Krueger (Director of Food Safety & Quality Assurance, Sokol and Company) discusses the steps companies can take to align technology with FSMA and GFSI codes and schemes to dramatically ease the burden of day to day operations and audits.
Bridgette provides insight gained from her experience working in a SQF level III facility that was awarded SQF Practitioner of the Year in 2017.
In this webinar you will learn:
4 easy ways to align your operations with FSMA
How to reduce the time, paper and tedious tasks involved with audits
How to create a plan to improve processes with technology
Tips for successful electronic documentation implementation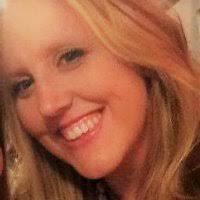 BRIDGETTE KRUEGER
Director of Food Safety & Quality Assurance | Sokol and Company
Bridgette has over 7 years' experience in food safety, quality, microbiology, and sanitarian roles in a variety of consumer industries including tobacco, water, and food. She currently oversees food safety, quality, and regulatory compliance at Sokol and Company, a privately owned family business that has been in the manufacturing industry for over 100 years in the Chicagoland area as the Director of Food Safety and Quality Assurance.
Bridgette holds a Bachelor's of Science degree from Illinois State University and a Master's of Science degree with a concentration in Molecular Virology from Purdue University.