About the Webinar
Internal audits — if conducted the right way — aren't merely stepping stones to higher-stakes external audits, they're strategic tools used by the most successful food manufacturers to measure continuous improvement and validate their entire food safety system. But, many food companies don't know the secrets to making internal audits a transformative experience, so instead they become just another nuisance to endure.
In this webinar, food safety and quality expert Jeff Strout (Merieux NutriSciences) will share hot topics, expert insights (including the "wow factor"), and critical components of robust internal auditing systems that are needed to drive continuous improvement. In under an hour, you'll bring yourself up-to-date on the new requirements from certified auditors, customers, and regulatory agencies that will take you to the next level of auditing.
In this training webinar, you will uncover:
Crucial steps in your audit process that you may be missing
Keys to selecting and training the right internal auditor
Common mistakes made in conducting internal audits — and how to avoid them
Best practices for responding to regulatory inspection and third-party auditor findings
Who Should Attend:
- Plant Managers, Operations Directors, Senior Leadership Teams
- Production Managers, Quality Control Specialists
- Internal Audit Directors and Managers
- Food Safety Professionals
- Maintenance, Sanitation, & Warehouse Supervisors
About the Presenter: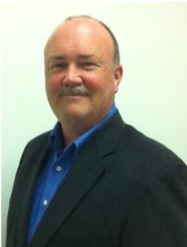 Jeff Strout, MPH, CQA, CHA, CP-FS
Merieux NutriSciences
Mr. Strout has been training and auditing food safety and quality for over 38 years. He has performed over 7,000 food safety and quality audits within almost all types of food industries beginning with the farm, through manufacturing and distribution. He holds credentials as a Certified Professional in Food Safety, Registered Sanitarian/Environmental Health Specialist, and Certified HACCP Auditor & Quality Auditor. An active educator, Jeff is a SQF Certified Trainer, BRC Approved Trainer, Lead Instructor for Preventive Controls for both human and animal food, and teaches Seafood HACCP.