About the Webinar
Food safety culture is no longer a luxury or a side project - it's a priority that helps avoid food safety (and people safety) accidents. Most FSQA leaders know how critical food safety culture is in a company, but are not always able to change it. They have lots of great ideas, but perhaps not the time, support, or skills to implement them. So where do we start?
In this thought-provoking training session, Lone Jespersen, founder of Cultivate, takes a refreshing approach to answering this question. Through the review of practical industry case studies, you'll learn how to build a simple plan for changing the food safety culture in your company including the single most important thing that stops most companies from getting started.
In this webinar you will learn:
Simple, practical steps for creating a food safety culture plan
Ways to measure and benchmark the performance of your food safety culture
Tips for maintaining a strong food safety culture in a busy company
The critical role of courage: an essential ingredient needed to change the food safety culture in your organization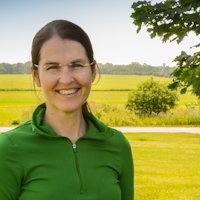 LONE JESPERSEN, Ph. D.
Founder and Principal at Cultivate
Dr. Jespersen is Founder & Principal of Cultivate, LLC, an organization dedicated to helping food manufacturers globally make safe, great-tasting food through cultural effectiveness. She holds a Master in Mechanical Engineering from Syd Dansk University in Denmark, a Master of Food Science from the University of Guelph in Canada, and a Ph.D. in Culture Enabled Food Safety. Dr. Jespersen serves as chair of Food Safety Culture for the GFSI technical working group dedicated to characterizing and quantifying food safety culture across the global food industry from farm to fork.