Statistical Process Control (SPC) helps improve product quality by using statistics to monitor and limit variation in manufacturing processes. By using SPC, manufacturers are able to produce more higher-quality, specification-conforming products with less waste, rework and scrap. If used in real-time, it instantly impacts profitability and informs daily decision-making needed for continuous improvement. The problem is, not all manufacturers use SPC to its fullest because it can be difficult to deploy, but now, advances in technology put tangible gains from SPC in the palm of your hand.
After reviewing SPC fundamentals, you will see three real-world examples of how leading food, beverage, & CPG companies are putting SPC to work in their plants to improve productivity, quality, and profitability.
In this webinar, you will learn:
How to boost yield and profit by managing a single variable (e.g. cook temperature) with SPC
How to minimize giveaway using SPC and remain confident that you're meeting label weights
How to optimize competing requirements (e.g. moisture levels) for both safety (low moisture) and taste (high moisture) using SPC
Tools and resources that can help you build and implement a customized SPC program of your own


About the Presenters
Eric Hansen
VP Technical Solutions
Eric has spent 20+ years designing, delivering, deploying, and supporting software solutions that optimize operations in the healthcare and manufacturing sectors and improve supply chain execution.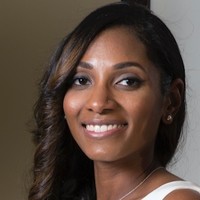 Shamonique Schrick
Solutions Architect
In addition to carrying degrees in biochemistry and molecular biology, Shamonique has over 10 years of experience as an auditor, food safety expert, and quality specialist at several leading food manufacturers:
Supplier Quality Auditor for TreeHouse Foods
Food Safety Specialist and Supplier Quality Specialist at Cargill
QA Specialist at CSM Bakery Products
Biologist at P&G