About this 30-Minute Webinar
As protein companies struggle to rebound from COVID-19, several things are clear. Food safety is paramount. Human safety is taking up an unplanned amount of everyone's time, energy, and resources, often delaying time-to-market. Even minor production disruptions, whether from discovery of pathogens or under-performing equipment, delay time-to-market, disappointing retailers, distribution channels, and consumers. So when speed-to-market is critical and faster is better but safety cannot be compromised, how can Plant Managers and FSQA professionals help their poultry companies be more profitable?
Same-day Salmonella quantification testing, for one, is a game-changer. So is the ability to remove other bottlenecks throughout your plant, so plant managers can keep lines running and product moving out the door. Emerging technologies can help get your products to market quicker and make your poultry plant more profitable, and in 30 minutes, we'll unveil which one.
In this webinar, you will learn:
why SalQuant, a more cost-effective, real-time PCR quantification method is quickly replacing old-school MPN's and culture methods
new ways leading poultry processors are using statistics to increase confidence in food safety decisions
how to conduct quantitative bio mapping assessments cost-effectively
tips to shorten response times to Salmonella, from the identification of problems to corrective actions
how to get actionable production and food safety data, quicker, to improve throughput and yield
About the Presenter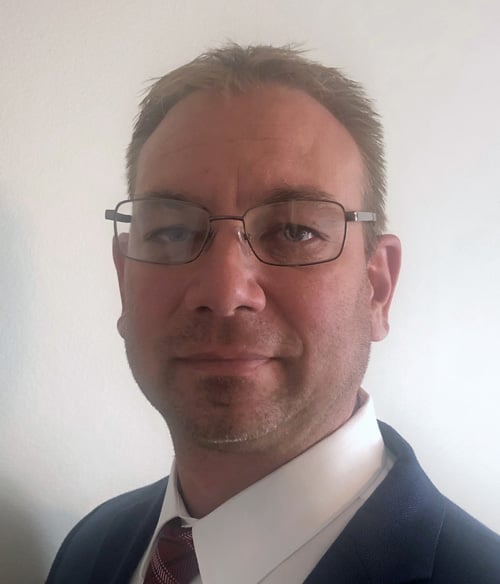 J. David Luedeke, M.S.
Hygiena Territory Manager for the Southeastern US Region
Prior to joining Hygiena, David was a Key Account Manager with NSF International, managing retail food safety auditing programs. For 8 years he was a Researcher at Battelle Memorial Institute, working with BSL3 organisms and Select Agents in the laboratory, and was also a Task Lead for the Food Model in the Bioterrorism and Chemical Terrorism Risk Assessments conducted for the Department of Homeland Security. David received his Masters Degree in Biology from UNC-Wilmington and BA in Biology from Asbury University.