About the Webinar

A study by Vanson Bourne showed that human error causes nearly 1/4 of all unplanned downtime, costing manufacturers millions. Attention, memory, alertness, illness, stress, and fatigue can all trigger GMP violations, hurting quality and wreaking havoc with compliance. Devices like automated scales, temperature probes, foreign materials & pH detection devices can help remove or at least alert managers early to human (or mechanical) error, but they leave manufacturers with siloed data that's difficult to aggregate and report on.
This webinar explains how to take incredibly valuable data captured from multiple PLCs and devices on your plant floor, consolidate it, and feed this intelligence into centralized analytics & reporting. Automating these processes is the key to greatly reducing human error and improving your quality, yield & compliance, and making your facility more profitable.
By adding and connecting detection devices and sensors to your QMS, MES, or ERP, you can expect to:
Reduce operating costs
Optimize equipment & machinery
Increase capacity
If you're not already using automated data capture, we'll explain how to get started. For for those still using legacy equipment, you'll learn how to get continued ROI from it.
Quality and manufacturing excellence professionals should invite their IT departments because this session includes a technical discussion on:
The optimal system architecture to support data aggregation: tips for a cleaner, simpler, more secure setup
Ways to control automated industrial processes remotely and securely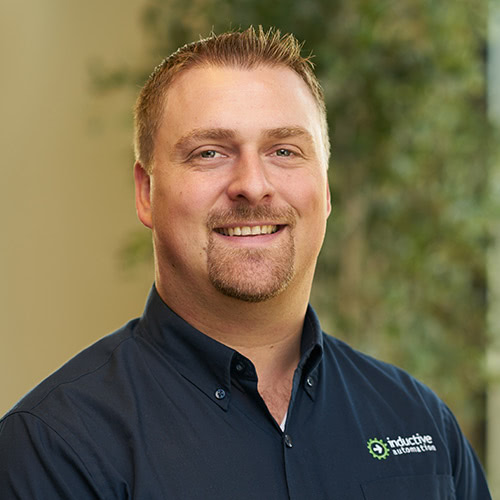 About the Presenter, Travis Cox
Co-Director of Sales Engineering
Travis Cox started with Inductive Automation in 2003 and his previous positions at the company include Director of Training and Director of Support. He has overseen numerous successful launches of HMI and SCADA projects across various diverse industries. His exemplary work as an Ignition trainer and Sales Engineer has helped produce hundreds of vocal Ignition advocates who continue to drive the company's growth.