About this Webinar
As F&B manufacturers stabilize between COVID waves, enabling remote operations management has become a top priority for many GMs, plant managers, and FSQA professionals. Building in fully-remote operations management capabilities is strongly advised, given our fuzzy future. But changing to a system of remote data capture, virtual audits, automated OEE, and real-time plant monitoring from a distance sounds both difficult and expensive, when in fact, it's neither.
Join London Consulting Group as they identify and assess newer technologies and tactics within reach that are making it possible for F&B manufacturers to respond, in an agile way, to growth challenges and prepare for just about any problem that COVID Phase-2 might throw their way.
During this session, you will learn:
Why, even without the COVID-19 interruption, your competitors have been moving to touch-less operations
Options for remote data capture: the devices, middleware, and QMSs that are easiest to use and offer seamless integration
The perfect time to implement OEE, and why CFOs will love it
The fastest route to operational flexibility – the key to manufacturing resiliency in 2020-2021
About the Presenter - Daniel Campos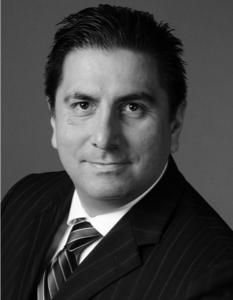 Daniel Campos
Managing Partner, London Consulting Group
Daniel is Managing Partner London Consulting Group, a multinational operations consulting company with a presence in 22 countries. He has over 15 years of experience serving Fortune-500 and family-owned clients in the USA, Mexico and the Americas in industries as diverse as food manufacturing, healthcare, insurance, and medical devices. He received a B.Sc. in Industrial Engineering in his native Mexico.