About the Webinar
For years, root cause analysis in F&B facilities has been performed with tools like the 5 Whys, Cause Mapping, and DMAIC Methodology. Now, with the launch of new procedural & traceability requirements in the FDA's New Era Blueprint, many facilities are rushing to implement faster, more advanced, accurate, and standardized methodologies for root cause analysis.
The Blueprint's 2nd Core Element calls for "Smarter Tools and Approaches for Prevention." But which tools are the FDA alluding to as "smarter," and how do they enable production, food safety, and quality teams to get to the root cause quicker and prevent the recurrence of problems?
Join Shamonique Schrick, Solutions Architect at SafetyChain, for an inside look at the technology that's leading the charge!
In this webinar, you will learn:
goals, benefits, and processes for root cause analysis
a breakdown of common RCA tools including strengths and weaknesses
technologies that make it easier to comply with the FDA's new Blueprint requirements for standardization and reporting
a better, faster, more accurate approach to root cause analysis
About the Presenter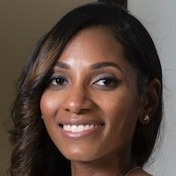 Shamonique Schrick
Solutions Architect
In addition to carrying degrees in biochemistry and molecular biology, Shamonique has over 10 years of experience as an auditor, food safety expert, and quality specialist at several leading food manufacturers:
Supplier Quality Auditor for TreeHouse Foods
Food Safety Specialist and Supplier Quality Specialist at Cargill
QA Specialist at CSM Bakery Products
Biologist at P&G