About the Webinar
Food safety culture has been labeled an emerging risk in the food industry, yet Lone Jespersen, Ph.D., sees it as a life- and brand-saving opportunity. Building a culture that prioritizes food and human safety is the single most important action F&B companies can take to reduce accidents, rework, and recalls as we emerge from COVID-19 challenges. Embedding a strong food safety culture is one thing - the real question is, "how do companies make it stick in the current environment?"
Join us as we welcome back the founder of Cultivate — one of the food industry's most influential experts on organizational change management and culture — to teach food industry leaders, managers, and operators how to build an empowering food safety culture that will stand the test of time.
In this webinar you will learn:
How to create change - with real-life examples from two leading F&B companies
Ways to anchor a new set of food safety beliefs into your business
Tactics to boost employee engagement
Concrete methods to measure the progress of cultural change
Secrets for sustaining culture change in a busy company
Remember: The strength of a food safety culture is measured by what happens on the floor when you're not there. If you're not 100% confident that what goes on in your absence is the same as when you're present, register yourself and your staff and spend 60 minutes with us - it might be the most critical hour of your career!
About the Speaker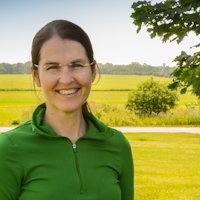 Lone Jespersen, Ph. D.
Founder and Principal at Cultivate
Dr. Jespersen is Founder & Principal of Cultivate, LLC, an organization dedicated to helping food manufacturers globally make safe, great-tasting food through cultural effectiveness. She holds a Master in Mechanical Engineering from Syd Dansk University in Denmark, a Master of Food Science from the University of Guelph in Canada, and a Ph.D. in Culture Enabled Food Safety. Dr. Jespersen served as chair of Food Safety Culture for the GFSI technical working group dedicated to characterizing and quantifying food safety culture across the global food industry from farm to fork.