About the Webinar
Chelan Fruit, the largest fruit packing co-op in the US, was overwhelmed by the tedious, inefficient process of managing its food safety program with paper documentation, binders, and file cabinets. They were wasting valuable time and resources and faced the increasing demands of the FSMA and rising food industry safety standards — it was time to find a better way.
In this live interview, Robert Peebles, Director of Food Safety @ Chelan Fruit, will share how his team was able to successfully transition its entire food safety program to a paperless system using SafetyChain. With limited time and resources, you'll learn how this hands-on staff took on and conquered the challenge in record time while creating meaningful results for their business along the way, including:
how Chelan reduced paperwork from 1 hour/day to 1 hour/week & virtually automated audits
how they were able to increase plant walk-throughs from 1/month to 1/line/day
why employees are now positively engaged on plant walk-throughs (once a long, painful paper-intensive process)
how to leverage digital food safety data to spot compliance issues faster
key tips for going paperless that will save you massive amounts of time, money & frustration
why Chelan staff has the new mantra, "I hope we never go back to paper"


Who Should Attend
Food safety, quality, compliance, IT and plant managers, directors, consultants, and owners of food and beverage companies in North America – from produce to protein, and everything in-between.
About the Presenter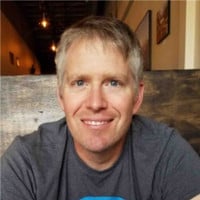 Robert Peebles
Director of Employee and Food Safety
Robert has spent more than a decade working as a food safety expert at the largest apple packing co-op in the US. At Chelan Fruit, he is responsible for the food safety, food defense, and ethical and organic standard audits for 6 facilities, across 10 packing lines.
He is a member of the Pacific Northwest Food Safety Executive Committee and Listeria Subcommittee.